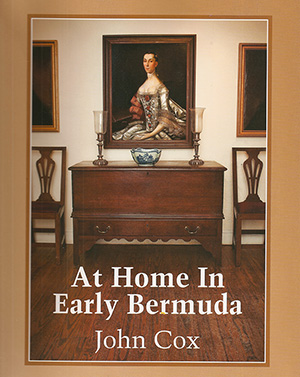 From early diaries and letters, prominently featured throughout the book, At Home in Early Bermuda takes the reader on a reflective journey through the doors and into the parlours of ever-changing styles of the old Bermuda house.
Beginning with seventeenth century half-timbered dwellings, with their brooding beam and rafter rooms, to the airy eighteenth century tray-ceilinged bungalows, and finally to the solid Victorian splendours, style never stood still as is evidenced in the lively accounts that chronicle the evolving homes of a tenacious people called Bermudians.
"John has peopled the houses again, and put lights in the windows."
Carlotta Chandler, Williamsburg, Virgina
Published 2011.